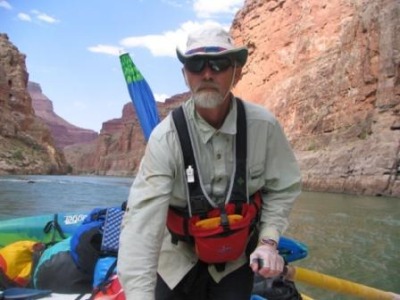 When I am passionate about what I am doing then I become wholehearted. And when I am wholeheartedly committed to my task, then I excel and I succeed. Sought-after ADD traits such as, creative "out-of-the-box" thinking, a passionate focus, and eclectic knowledge base, have led me to a highly varied and successful career.


Recently I was honored by the Duke Power Co. and by the American Whitewater Association for my work as the spokesperson for a Commercial Recreation Association. I successfully lobbied the Federal Energy Regulatory Commission to restore recreational and natural flows to a riverbed that had been dry for 75 years. Two years later I helped forge a regional consensus that led to removal of a non-essential damn providing a restored habitat for native species, and assured the future of Whitewater Recreation in Western North Carolina. As an outdoor recreation instructor, many teachers have told me that they learned what it meant to be a teacher from me. The most renowned expert and author of "River Rescue" and a Coast Guard National Hall of Fame winner told me that I was the best instructor that he had ever worked with. As partner and CFO of Hathcock, (advertising agency) our company grew and thrived in a very tough business. As a trucking operations manager, my highly experienced dispatcher told me I was the best he had ever known. I was the manager of the highest grossing sporting goods retail shop in the United States.


So what brought me to coaching? Soon after I was diagnosed ADHD, I saw a headline in Additude magazine that said: So are you ready for a coach? I was intrigued to find out what coaching meant to ADDers and soon after I started my research I found my newest passion: Helping others thrive by understanding and working through the challenges of the "gift" and the "curse" of ADHD. Since then, I have graduated from the ADD Coaching Academy and JST Inc. Coaching for College Students. I now work with adults who have been recently diagnosed ADHD and adolescents facing the challenge of university life. Together we learn to take full advantage of the "gifts" and find working solutions to the "curse" that can hold us back. Finding your passion and becoming wholeheartedly engaged in making your life one that you can't wait to get started every day will become our passion.
About Bob
Over my 25 years as a coach and a guide, I have had many people look at me in all seriousness, and ask:

"So; you actually get paid for doing this?"

They say that they can feel the passion and enthusiasm that I bring to what I do. I love what I do, and I have fun doing it because it is in complete alignment with "who" I want to be. When I am coaching, I feel wholeheartedly present, in the moment, and with my client.

I often ask for feedback from my clients and here are some replies. I ask for things I do well and things I can improve. More Quotes.

Things you do well:

"You are passionate, knowledgeable, with great experience; you instilled confidence and pushed me to be better. You made me relax. You absolutely love what you do."

Things to improve:

"You could focus more on details and transitioning from one thing to the next."

I don't know. Is this person trying to tell me that I am ADD? I think so.

Bob